Growing quality Balsam Fir Christmas Trees
is a yearlong commitment in which we take great pride.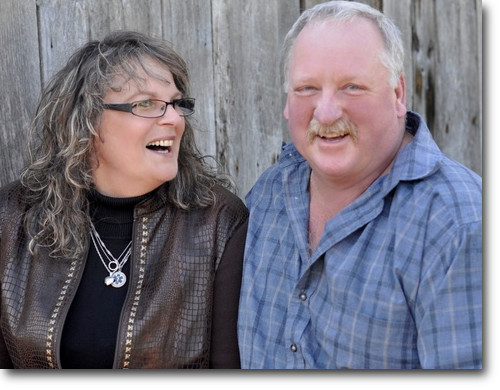 About Us
Owners, George and Cindy
With over 50 years of collective experience in the Christmas Tree industry.... we know trees!
In the early 70s, we worked a few acres of tree land. Trees were cut and sold as they grew. As our tree lot grew, so did our passion and knowledge of the Christmas Tree industry. In the 1980s, we started to shape (shear) the trees to build up tree density and to create a more uniformed shape.
Over the years, we have honed the science of proper spacing, thinning and shearing techniques and our understanding when and how to harvest trees to guarantee freshness for the individual buyer.
Please contact us for your wholesale Christmas Tree needs or find us on facebook.